Meet Kesha
For over a decade, Kesha Ram Hinsdale has served the people of Vermont – breaking barriers, building consensus, and delivering meaningful progress. Now, when corporate interests and right-wing extremists are threatening not just our future, but our fundamental rights, we need strong leaders like Kesha in the State Senate to fight for working Vermonters.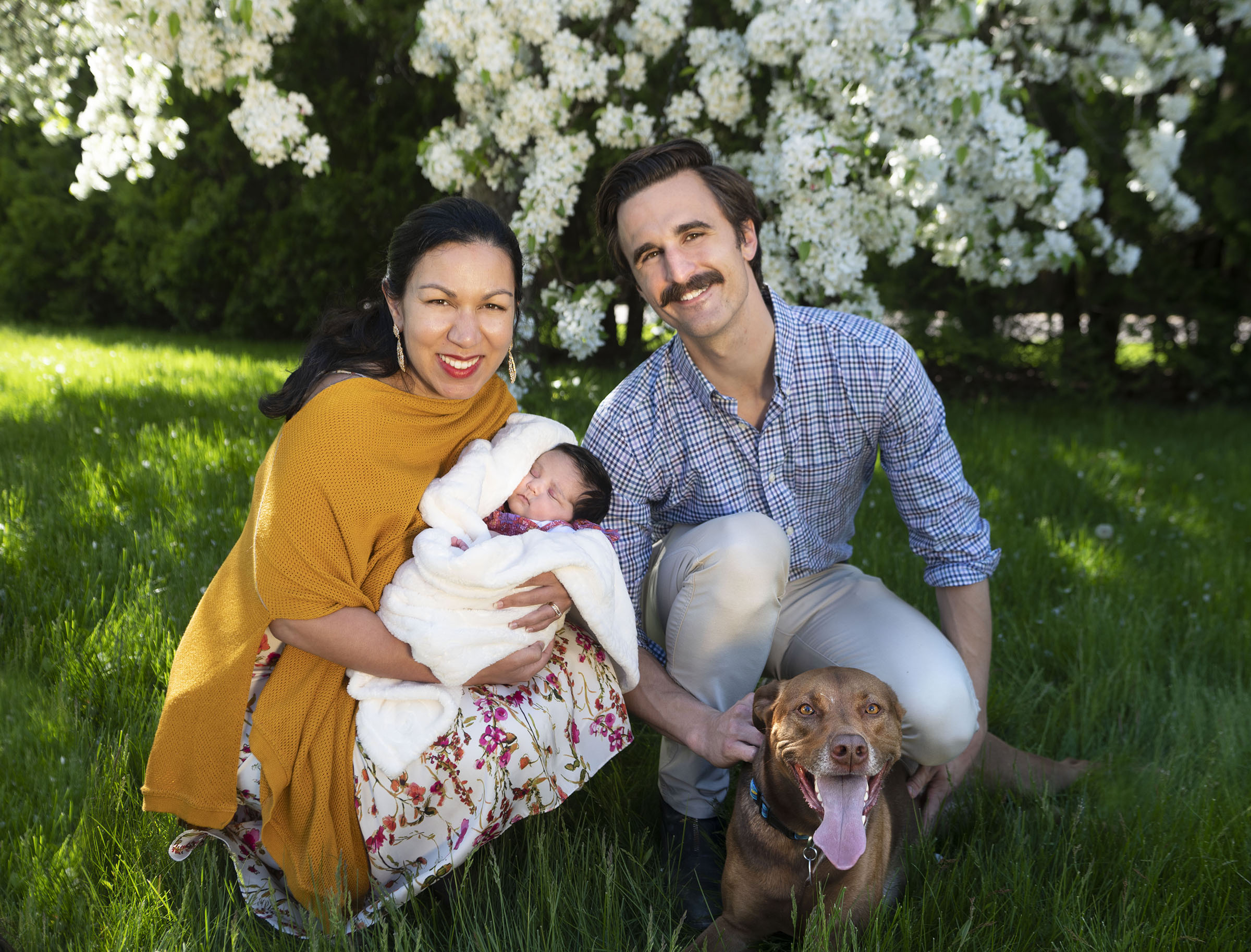 Kesha was born into a multiracial, working class family that gave back to the community every chance they could. She grew up waiting tables in the family business — an Irish pub run by her Jewish American mother and Indian immigrant father. She learned from her father to ask the critical, difficult questions, and from her mother to hold space while empowering those around her. 
Kesha knows the cost of broken systems. She experienced racial profiling at 13 years old while walking home with a friend, when she was arrested without explanation. She and her friend were detained most of the night without legal representation or being able to call their families, while the officers bragged about receiving overtime pay. In the moment, it took away her humanity. She vowed to build towards a world that honors the dignity and safety of all, especially our young people. From her earliest run for office, this is what's powered her voice.
Before the Green New Deal had a name, Kesha authored a bill in 2007 that tied economic and racial justice to environmental justice, which she worked to introduce in the Vermont Legislature as a college senior. That experience spurred her to run for the State House in 2008 during the start of the Great Recession. Like many young people, she was a renter without health insurance. She made history as the youngest state legislator in the country at the time and the first person of color ever elected to represent Burlington – Vermont's largest city.
Kesha has spent a lifetime speaking truth to power and ensuring that progress leaves no one behind.
In over a decade as a legislator, Kesha has made her name by co-governing with the people, bringing the voices, stories, and vision of Vermonters to the halls of power. She has built broad, diverse coalitions and worked alongside movements for equity and justice, often when it wasn't popular or easy. She was an early advocate of urgently addressing climate change and transitioning to a green economy. Kesha has led on creating homeownership opportunities, advancing paid family and medical leave, expanding early and higher education access, and reforming our broken criminal justice system. Her frontline experiences as the Head Start Advocate for an early learning center and then as the Legal Advocacy Director for Steps to End Domestic Violence were deeply intertwined with her work in legislature fighting for vulnerable families.
Kesha has always lifted up others and built a pipeline for the next generation of leaders. She is a founder of Emerge Vermont and the Bright Leadership Institute, supporting women, people of color, and young people to represent their communities. While serving on the boards of Planned Parenthood of Northern New England and the Vermont Natural Resources Council, Kesha advanced the interconnected fight for health equity, abortion justice, and environmental protection.
In 2020, she made history again as the first woman of color ever elected to the Vermont State Senate. There, Kesha has used her deep legislative background to support Vermont's working families and advance climate action. She is the first woman to chair the powerful Senate Economic Development, Housing & General Affairs Committee, and made history once more this past session serving in that role while pregnant and caring for her newborn baby, Mira. From the hospital, she spearheaded historic reforms that advanced affordable housing and homeownership and strengthened unions and labor protections.
"
Our representatives should understand the barriers people face, and they should be committed to doing what is right over what is easy.

The job is to stay in the fight until you've delivered."

Every step of the way, Kesha does what is difficult. And she never, ever leaves the negotiating table empty-handed. Over the years, she has unapologetically reintroduced and seen through legislation that fundamentally challenged the status quo: stopping schools from suspending and expelling young children; expanding language access and local voting rights for immigrant families; and building a framework of accountability for police misconduct and use of force.

Meeting this moment requires passionate, progressive, proven leadership. Kesha is running for re-election to Vermont's State Senate to keep Vermont and the nation moving forward: fighting for a Green New Deal that protects and expands middle class jobs, championing universal health care that puts people before profits, securing the fundamental voting rights that uphold our democracy, and guaranteeing access to abortion care no matter your zip code.
Kesha is married to Jacob Hinsdale, who grew up on a dairy and maple farm in Charlotte. Together, they live in Shelburne with their newborn daughter Mira and rambunctious dog Miso.